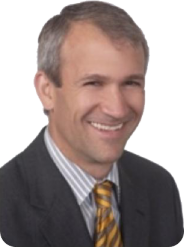 Raul K. Martynek, CEO
Raul K. Martynek, CEO
Mr. Martynek founded MAAS Telecom in 2008 following the sale of InfoHighway Communications to Broadview Networks in 2007. Mr. Martynek was most recently the Chief Executive Officer of Voxel dot Net, Inc., a managed hosting company that was sold to Internap Network Services Corp. (NASDAQ: INAP) in January 2012 for $35M in cash. Mr. Martynek served as the Chief Restructuring Officer of Smart Telecom Co., a Dublin, Ireland-based fiber competitive local exchange carrier, or CLEC, from January 2009 to December 2009. He served as a Senior Advisor of Plainfield Asset Management, a $4B hedge fund, from May 2008 to December 2009, where he advised on investment opportunities in the telecommunications sector and advised the boards of portfolio companies on strategic and tactical initiatives.
Prior to Plainfield, Mr. Martynek was President and Chief Executive Officer of InfoHighway Communications Corporation from November 2003 to July 2007. He served as the Chief Operating Officer of Eureka Networks from March 1998 to November 2003. From December 1995 to March 1998, Mr. Martynek served as an Executive Vice President and Chief Operating Officer of Gillette Global Network.
Mr. Martynek has served as a board member of numerous companies including Broadview Networks, InfoHighway Communications, Smart Telecom, Voxel dot Net and currently serves as Chairman of Pageflex, a software as a service company. Mr. Martynek earned a Bachelor of Arts in Political Science from Binghamton University and received a Master Degree in International Affairs from Columbia University School of International and Public Affairs.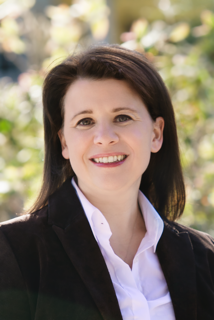 Sabra Wormington, Managing Director
Sabra Wormington, Managing Director
Ms. Wormington joined MAAS Telecom in 2015 as a managing partner with responsibility for international business development and project development/management. Previously a managing partner with Aria International Consulting in New York and Naples, Florida, Ms. Wormington has 10 years of experience in business development, project management, and international logistics in Europe, Eurasia and Africa, with an emphasis in telecommunications and technology firms. Ms. Wormington has also directed international philanthropy and corporate outreach for family offices. Ms. Wormington is based out of Lisbon, Portugal and speaks English, Portuguese and Russian. Ms. Wormington earned bachelor's degrees in slavic linguistics and political science from the University of Kansas and received a master's degree in international relations and european studies from Central European University in Budapest, Hungary.